We have asked Rachel Webb of Only Spain ~ Boutique Hotels, to share her thoughts with us about her love for hotels, and Amberlair, of course. And before you ask, a #BohoLover is a Boutique Hotel lover… just like us!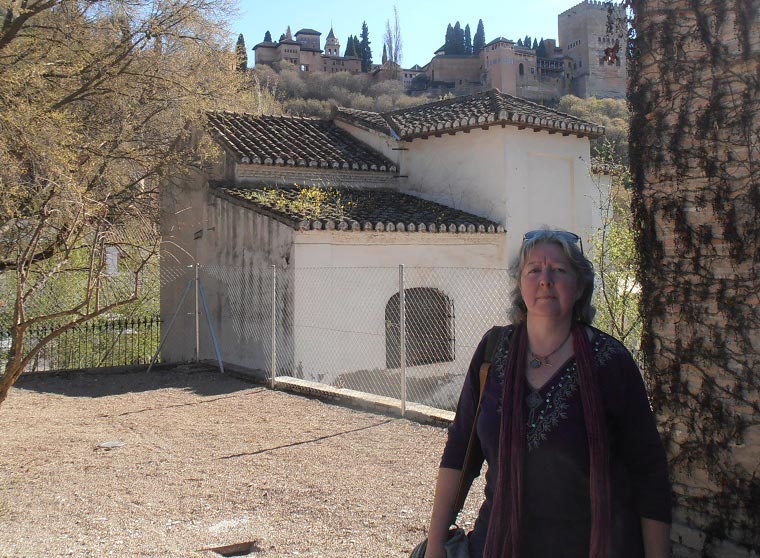 How do you choose a hotel when you travel?
Oooh that really depends, if I want to visit a certain town or city and I haven't a hotel on my long list of 'Hotels to Visit' then I'd search and search in Spanish and English to find, then decide on the one I want to stay in. Yes, I really do have a spreadsheet of hotels but Only Spain! Usually I've decided on the hotel I want to see and the place isn't quite so important – and hubby is happy that I'm the planner.
If you had to choose 3, which were the most special (boutique) hotels you have ever stayed at and what made them so special?
I loved the location, cream tea and fabulous classic cars that arrived as we were leaving Combe House in Devon, UK.
The welcome, patio and array of architectural pieces at the Balcon de Cordoba in Spain.
I'm a lover of old wood, and ancient ceramic Spanish tiles, the Hotel Palacio Marques de Gomera in Spain was a gorgeous baroque palace, in need of some attention and a little lacking in welcome but I loved it.
If you had your own boutique hotel, what 3 things would you make sure existed?
Friendly, helpful, willing and knowledgeable about the area (but not intrusive) staff.
Free bottled water and well stocked room fridge with a choice of wines
Excellent WiFi and free use of laptop/computer – I refuse to take more than my phone with me on short trips but just sometimes I'd wished I'd a laptop or iPad to use
ALSO that double rooms have double beds and twin rooms have 2 single beds
Name 3 things you loved in hotels you stayed in before…
A swinging sofa/bed on the private terrace and sockets everywhere you could possibly want one.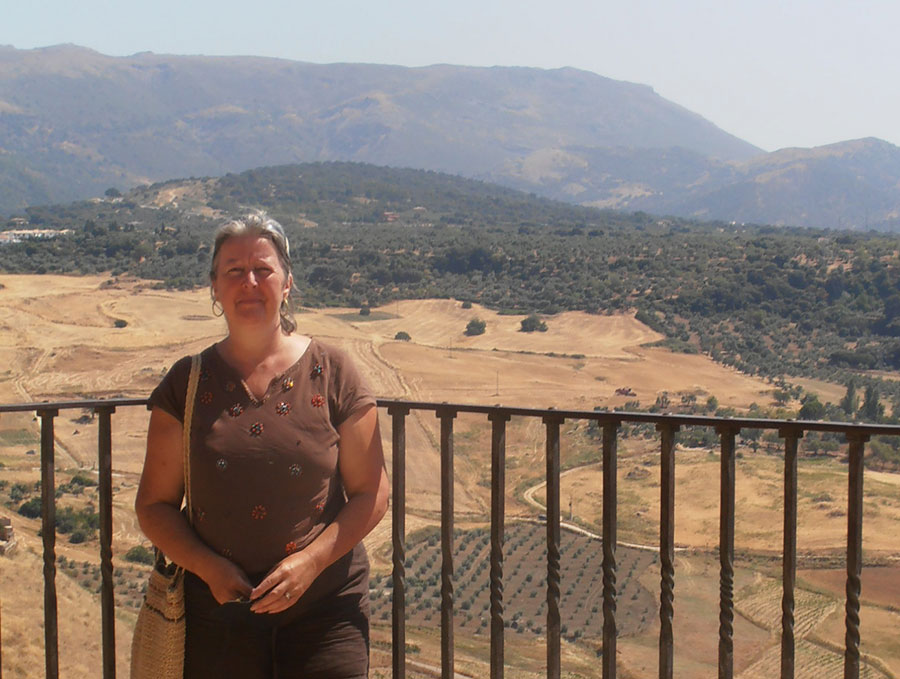 Name 3 things you wouldn't want to experience in a hotel ever again.
Blankets that you know are rarely washed
Dirty valances
Empty or not properly stocked room bar
How do you feel about the Amberlair concept?
It's a brilliant idea. With so much imput from so many #boholovers there won't be anything lacking or any complaints!
Where are you off to next?
A small family-run Gastro-boutique hotel in Valencia then a large beach hotel & spa in Barcelona.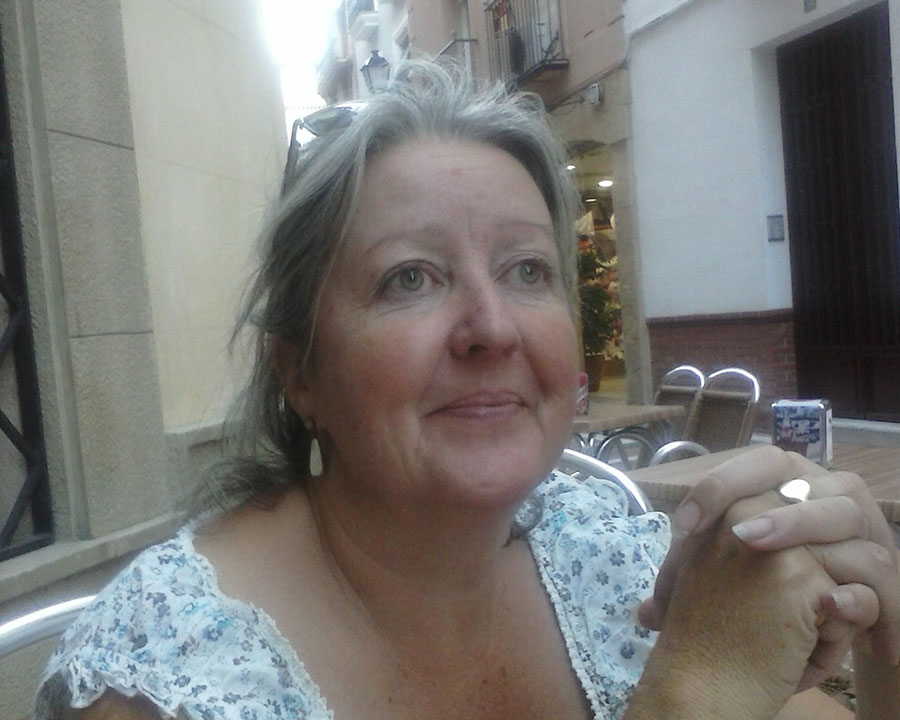 Rachel has lived in Andalucia, Spain since 1996. She enjoys nothing more than exploring her new homeland from rambling on country tracks and discovering wine cellars to luxurious city hotels and fine dining. She writes and blogs about her discoveries.
She reviews hotels  and is a Trip Planner and reviewer for her own handpicked Only Spain ~ Boutique Hotels site born out of a love for Spain and a life-long passion for great hotels. Its sister blog Luxury Spain Travel is a more general blog about Spain. If you're looking to explore inland Andalucia and its array of charming hotels Rachel is definitely in the know.
Find her on Facebook as  Andalucia Explorer and Luxury Spain and OnlySpain on Twitter as @spaniola and @LuxurySpainTrav on Instagram and Pinterest.
https://amberlair.com/wp-content/uploads/2016/03/Rachel-Webb-400.jpg
325
400
Marcus & Kristin
https://amberlair.com/wp-content/uploads/2015/02/amberlair-crowdsourced-crowdfunded-boutique-hotel-logo-transparent-large.png
Marcus & Kristin
2016-05-05 12:40:51
2017-11-04 15:12:08
#BoHoLover: Meet Rachel of Only Spain ~ Boutique Hotels @spaniola